Mr Stephen Gwynne-Vaughan from UKAID accompanied by UNICEF Rwanda staff members visited Easy and Possible Organization as a non government local organization benefits from the joint projects between UKAID and UNICEF Rwanda aiming to  improve the livelihood of the population.
During Stephen Gwynne-Vaughan's visit on 7th October 2020 , he was  witnessed  how  activities are run to improve the likelihood of the population and toured the border at Petite Barriere where infrastructures like hand washing taps are installed to help the passengers crossing the border protect themselves to COVID-19 and Ebola.
He also visited  The Cross Border Market and taxi park in Rubavu district whereby he learnt how Isano Radio owned by Easy and Possible Organization uses open air broadcasting [the radio speakers] to sensitize the population on how they can behave to prevent the spread of COVID-19 and Ebola.
Thousands of people get public message and awareness via listening up @RadioIsano
working from tax parks and markets
The pictures below were taken from #PetiteBarriére where more than 50k of people use this boder post
?E&P pic.twitter.com/lES9vmAyYI

— Easy and Possible Organization (@easyandpossibl) April 13, 2020
The visit was concluded by a stopover at the headquarters of Isano FM Radio which is set to be launched very soon.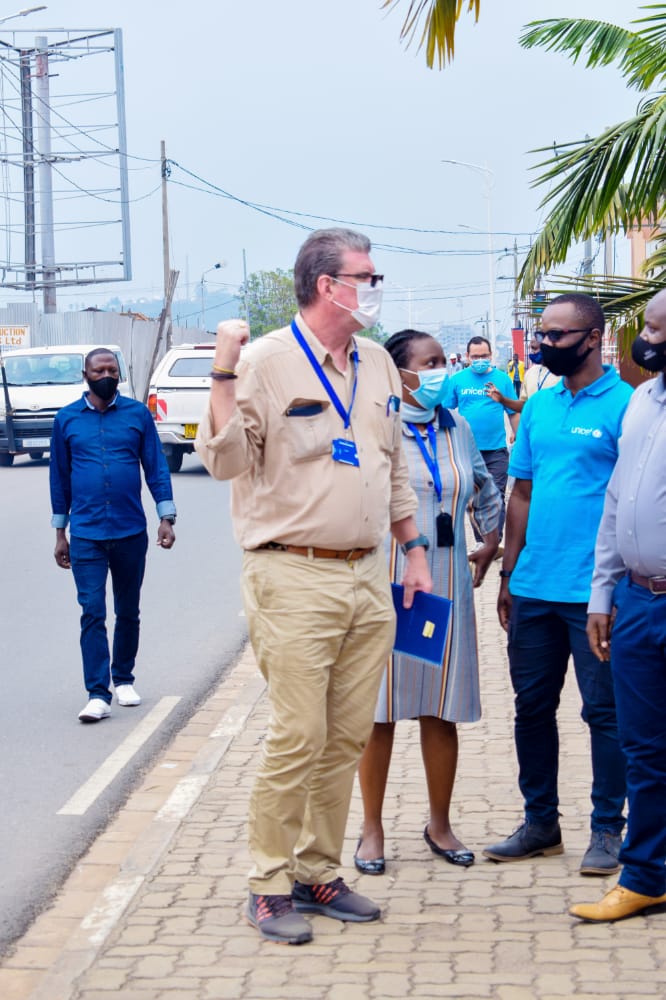 The Chairperson of Easy and Possible Organization, Mr. François Sano Niyigena, explained to the guests that the FM radio station is an extension of taxi park and market radio in order to reach a bigger audience.
"Currently, our audience constitutes of people who listen to us when they are either in markets or taxi parks. Given that the messages we deliver reach that narrow audience whereas people out markets and taxi parks need those messages, we decided to apply for an FM radio to reach that category of the population too. We are now at an advanced stage of that project. In fact, we got the frequency and we are for the moment busy building the studio." Niyigena noted
Mr. Stephen Gwynne-Vaughan commended Easy and Possible Organization for their efforts in public health communication especially thinking on using radio.
Among the visitors included also the Director of Health in Rubavu District.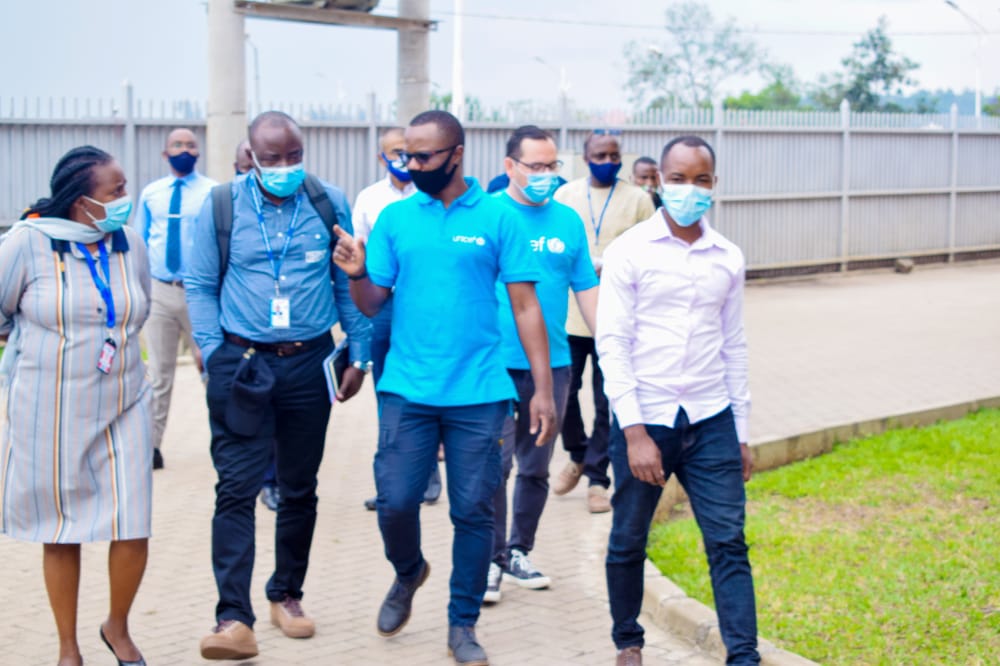 Easy and Possible Organization partners with UNICEF Rwanda in conducting public awareness campaigns about the prevention of epidemics and pandemics.