Through Rwanda Biomedical Center (RBC) of Ministry of Health, Easy and Possible Organization in it's Community mobilization and social behavior activities in Partnership with UNCEF Rwanda bought together Rwandan artists Marina, Ama G The Black and Eric Senderi International Hit through Ebola song dubbed 'Twirinde Ebola'.
Translated as 'Let's Prevent Ourselves from Ebola', Ebola song that raises Ebola awareness urges Rwanda citizens to reinforce the preventive measures lay down against Ebola.
The Ebola song  is played in all taxi parks and markets radios situated near Rwanda-Congo borders under Isano Media House.
In Rubavu district, market-goers around the town and Petite Barriére are heard singing the song when running their business activities. They include business persons from both Goma and Gisenyi.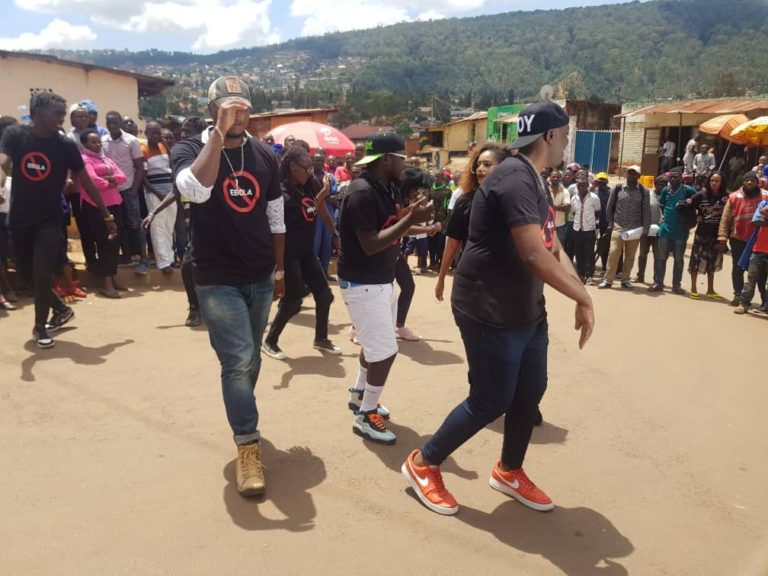 The 'Twirinde Ebola' song was composed after Ebola outbreak was quickly spreading in Rwanda neighboring countries of Republic Democratic of Congo (DRC) and Uganda where Ebola cases reported. In Rwanda, no Ebola case was reported since the virus outbreak.
Through Ministry of Heath, UNICEF Rwanda and Easy and Possible run campaigns as a part of community mobilization and social behavior change events in the districts nearby Rwanda borders, Ebola epidemic was spreading. Local officials would join also addressing the public.
Together with Ama G The Black and Eric Sender, Easy and Possible in partnership with  UNICEF Rwanda run Ebola campaigns in the districts near Rwanda-Congo borders and Northern province, Rwanda-Uganda borders.
They included Rusizi, Nyamasheke and Rubavu of Western province; Burera and Gicumbi of Northern province in addition to Nyagatare-part of western province close to Uganda-Rwanda border.
The 'Twirinde Ebola' song would be sung as a part of edutainment by all the artists-Ama G The and Senderi who overjoyed thousands of people appeared at the sites.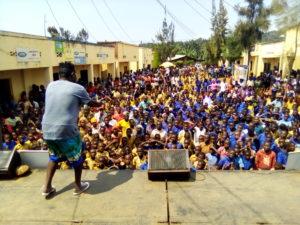 The song highlights Ebola symptoms: high fever; headache; muscle pain and internal breading among others.
Watch Ebola song via the link below: