Easy and Possible Organization in partnership with IOM Rwanda conducted a community sensitization activities dubbed 'Sindohoka' on COVID-19 and communicable diseases from 28th September until  9th October 2021.
In line with the preventive measures against COVID-19 by the Ministry Of Health in Rwanda (MINISANTE), this community mobilization aimed at helping people to:
Know what communicable disease is
Know the dangers of Covid-19
Voluntarily take coronavirus vaccines
Fliers, various celebrities including Riderman and Umutoni Nadia and Uwicyeza Pamela as social media influencers were used so as to disseminate the messages explaining:
The steps of clearly washing ones hands
Measures to fight against covid-19
How the coronavirus vaccine is reliable and categories to take it.
This campaign target participants were 100,000 people but as per the reach out statistics, a total number of 3,007,476 people were reached during the campaign.
Umutoni Nadia has a message to the youth,
Wash your hands,get yourself fully vaccinated,because the coronavirus vaccine is reliable and it protects.@IOMRwanda @RwandaHealth @RBCRwanda @giz_gmbh @jumuiya pic.twitter.com/OdkLBfEQpn

— Easy and Possible Organization (@easyandpossibl) October 4, 2021
According to World Health Organization (WHO), "Coronavirus disease (COVID-19) is an infectious disease caused by the SARS-COV-2 virus. Most people who fall sick with COVID-19 will experience mild to moderate symptoms and recover without special treatment. However, some will become seriously ill and require medical attention. The virus can spread from an infected person's mouth or nose in small liquid particles when they cough, sneeze, speak, sing or breathe. These particles range from larger respiratory droplets to smaller aerosols. You can be infected by breathing in the virus if you are near someone who has COVID-19, or by touching a contaminated surface and then your eyes, nose or mouth. The virus spreads more easily indoors and in crowded settings."
HOW TO REDUCE THE RISK OF GETTING INFECTED:
According to RWANDA BIOMEDICAL CENTER (RBC) you can reduce the risk of being infected through:
WASH HANDS: Frequently wash hands with soap and clean water for at least 20 seconds or an alcohol-based hand sanitizer
AVOID HANDSHAKES: Greet people with a wave, bow, or nod
SNEEZE OR COUGH: Cover mouth and nose with flexed elbow or tissue, throw tissue away and immediately wash hands
AVOID CLOSE CONTACT: If experiencing fever, cough, sneezing avoid contact with others and stay home when sick
CLEAN AND DISINFECT: Clean and disinfect surfaces around your home and work.
The campaign was organized in collaboration with: Ministry of Health, Rwanda Biomedical Center (RBC), German Cooperation, GIZ, East African Community and IOM-UN Migration.
Photos: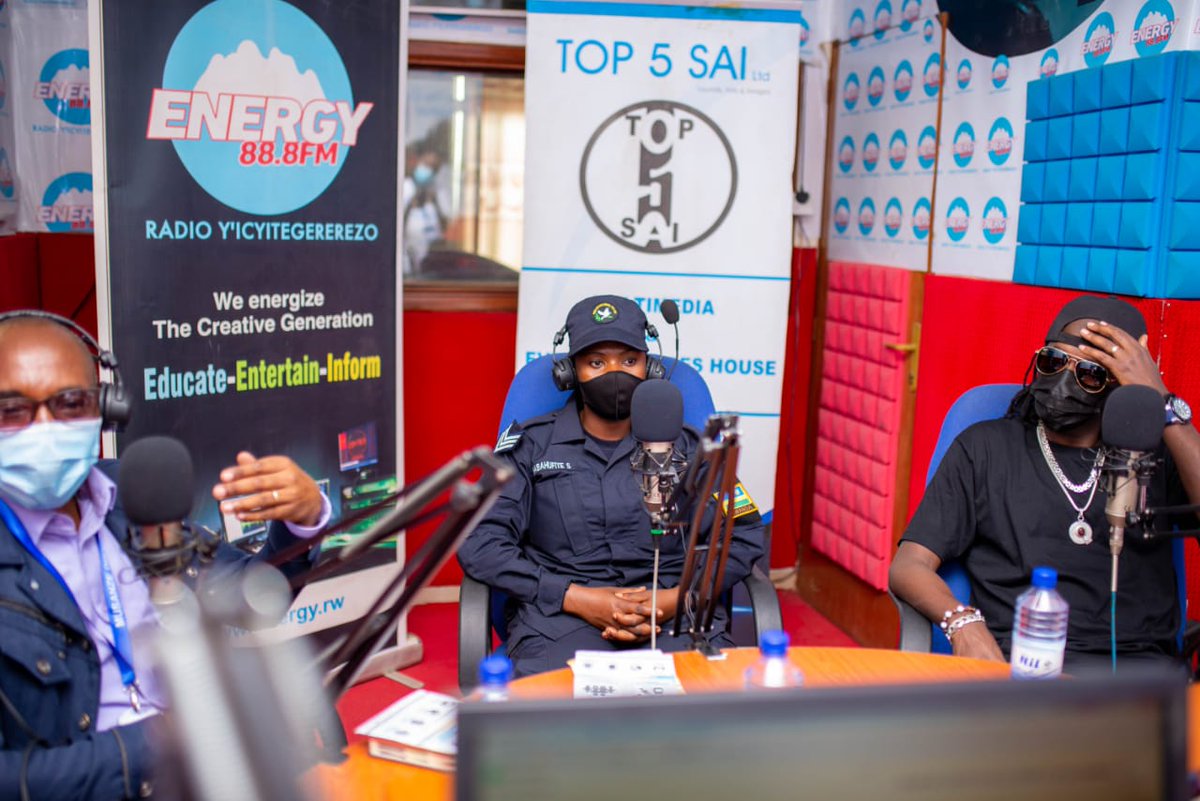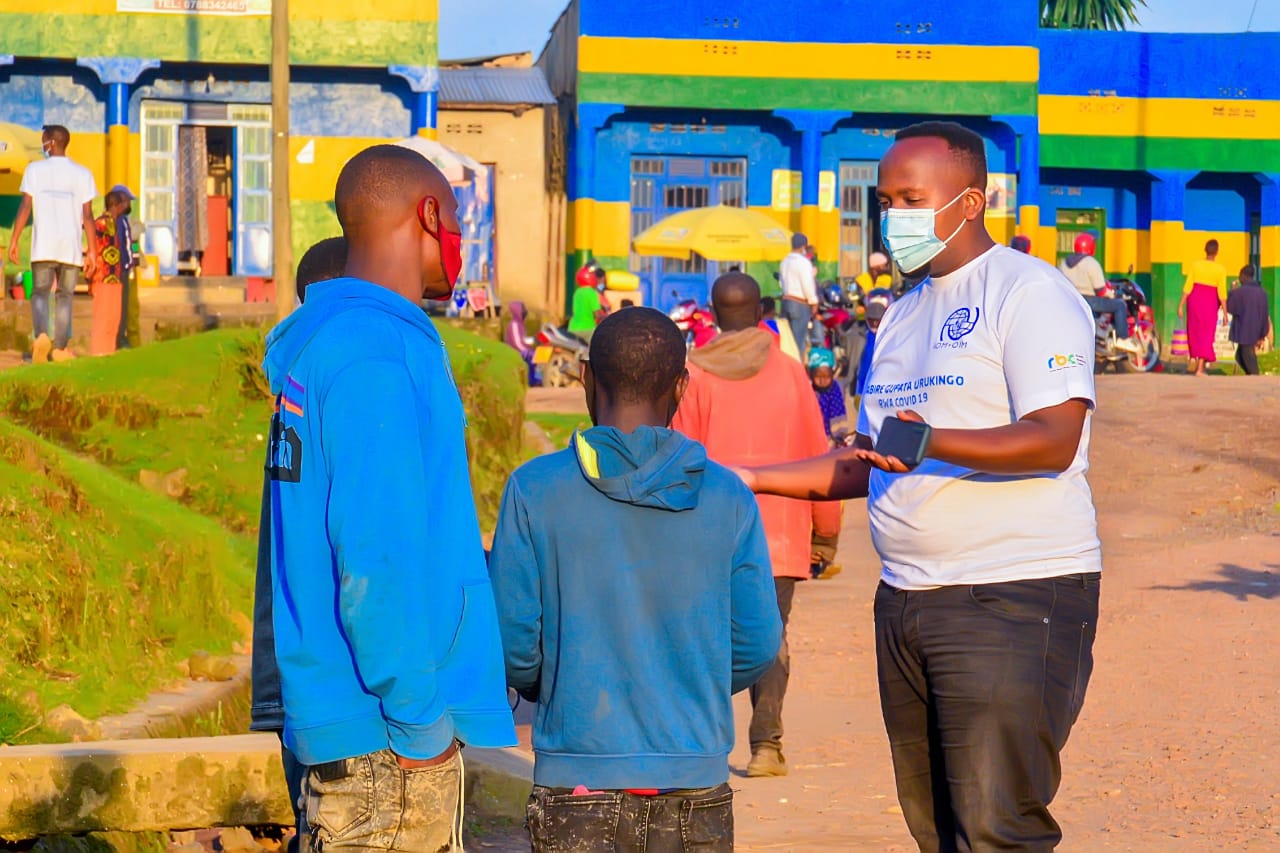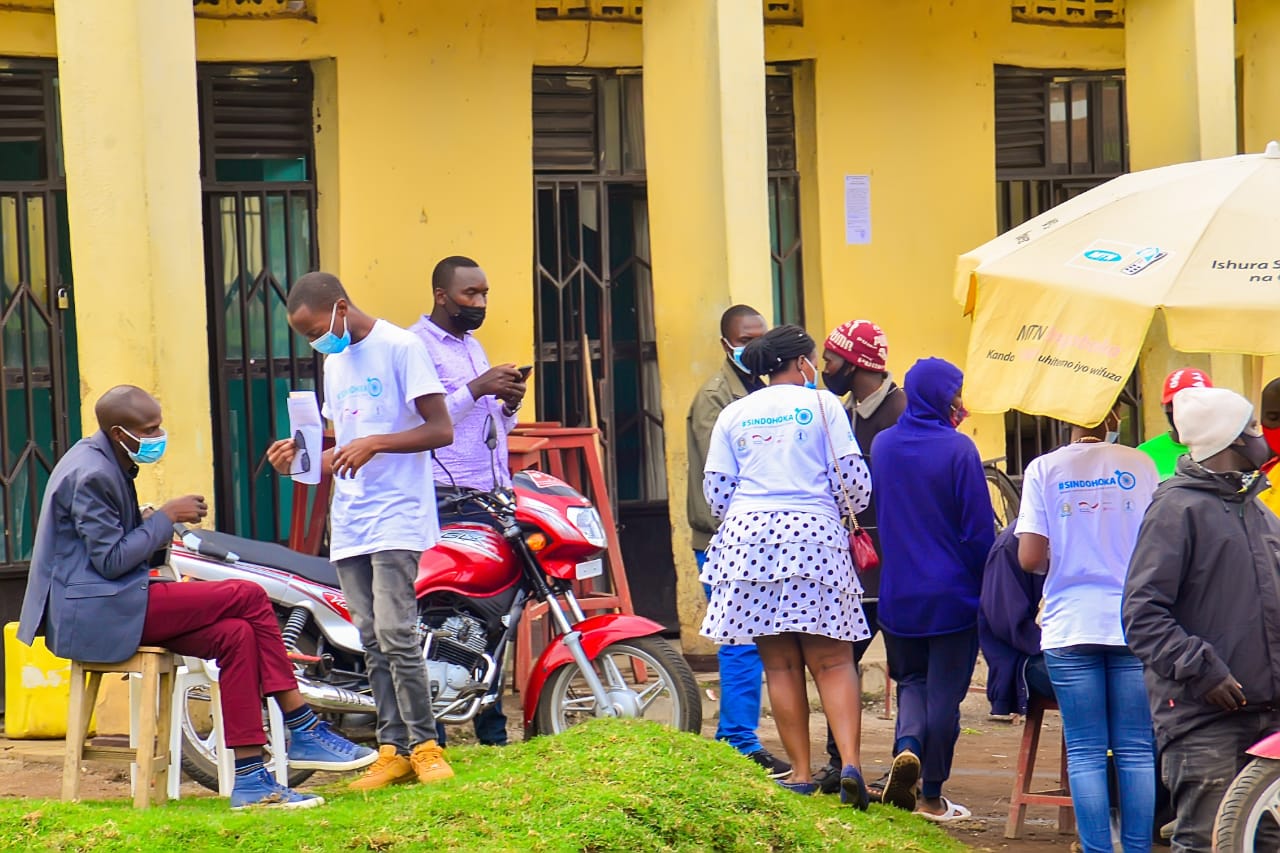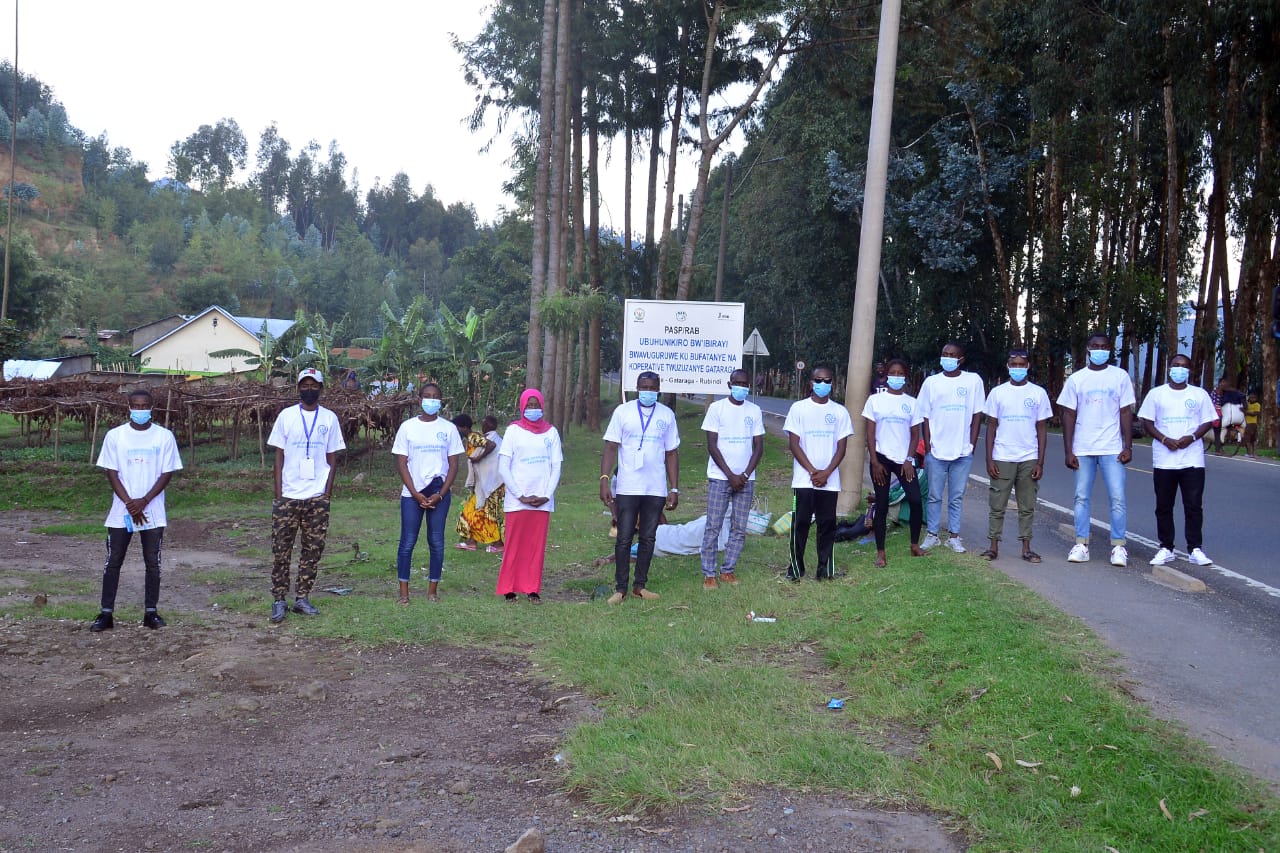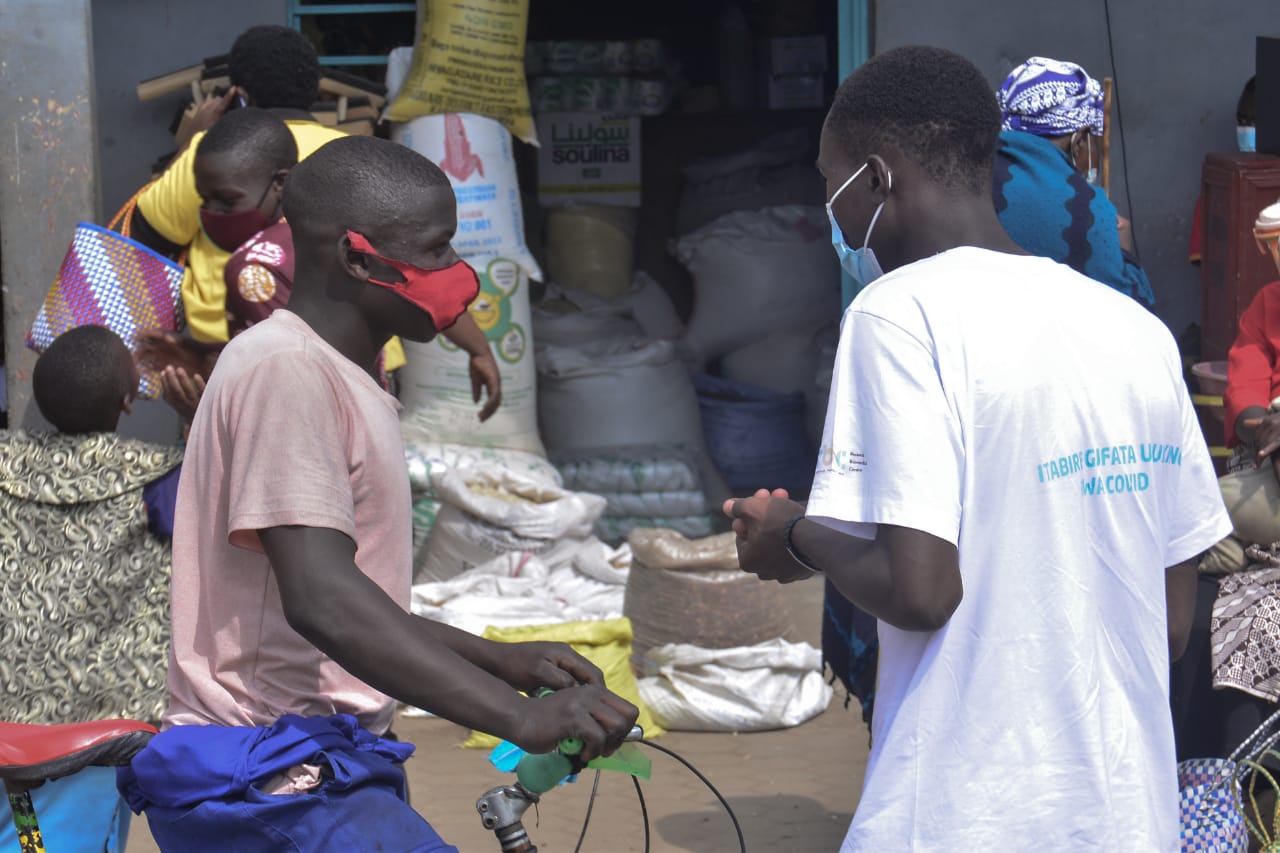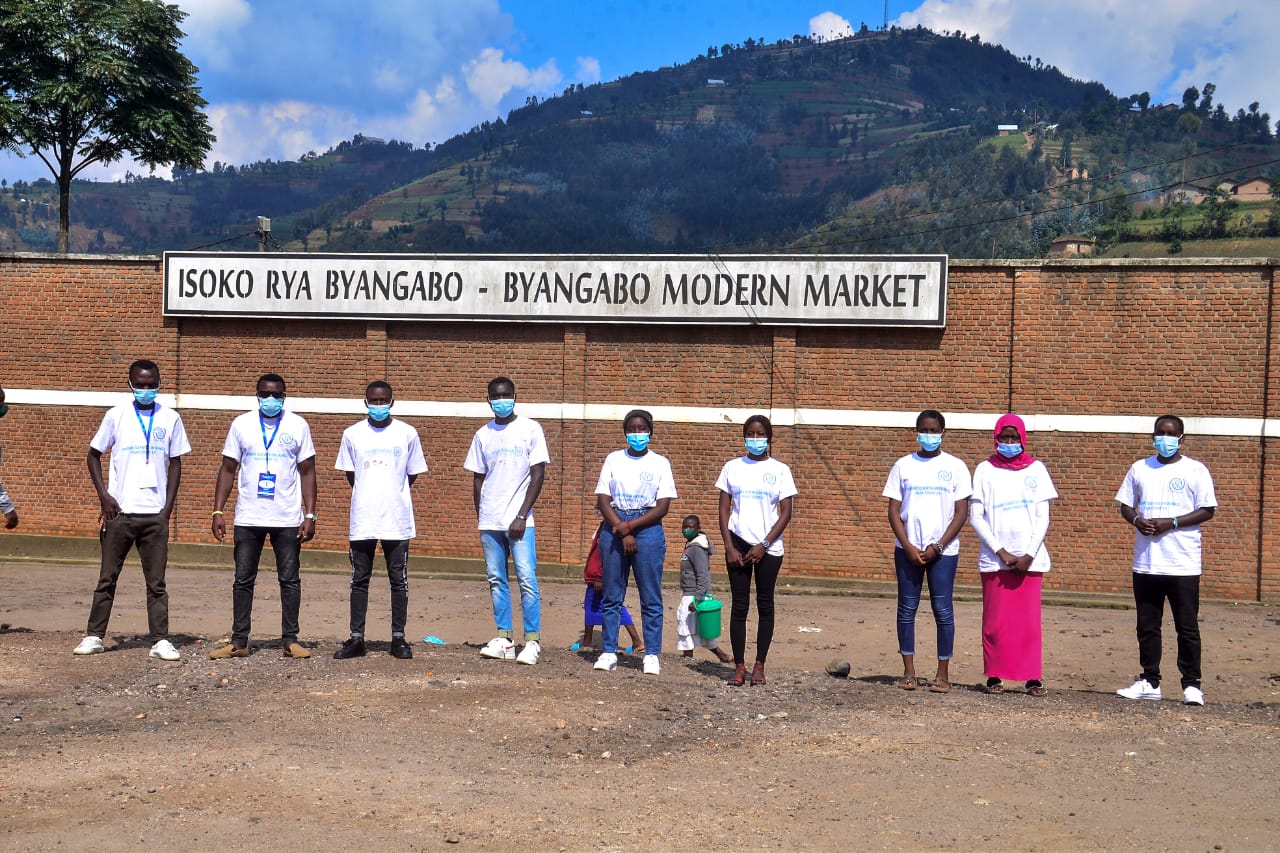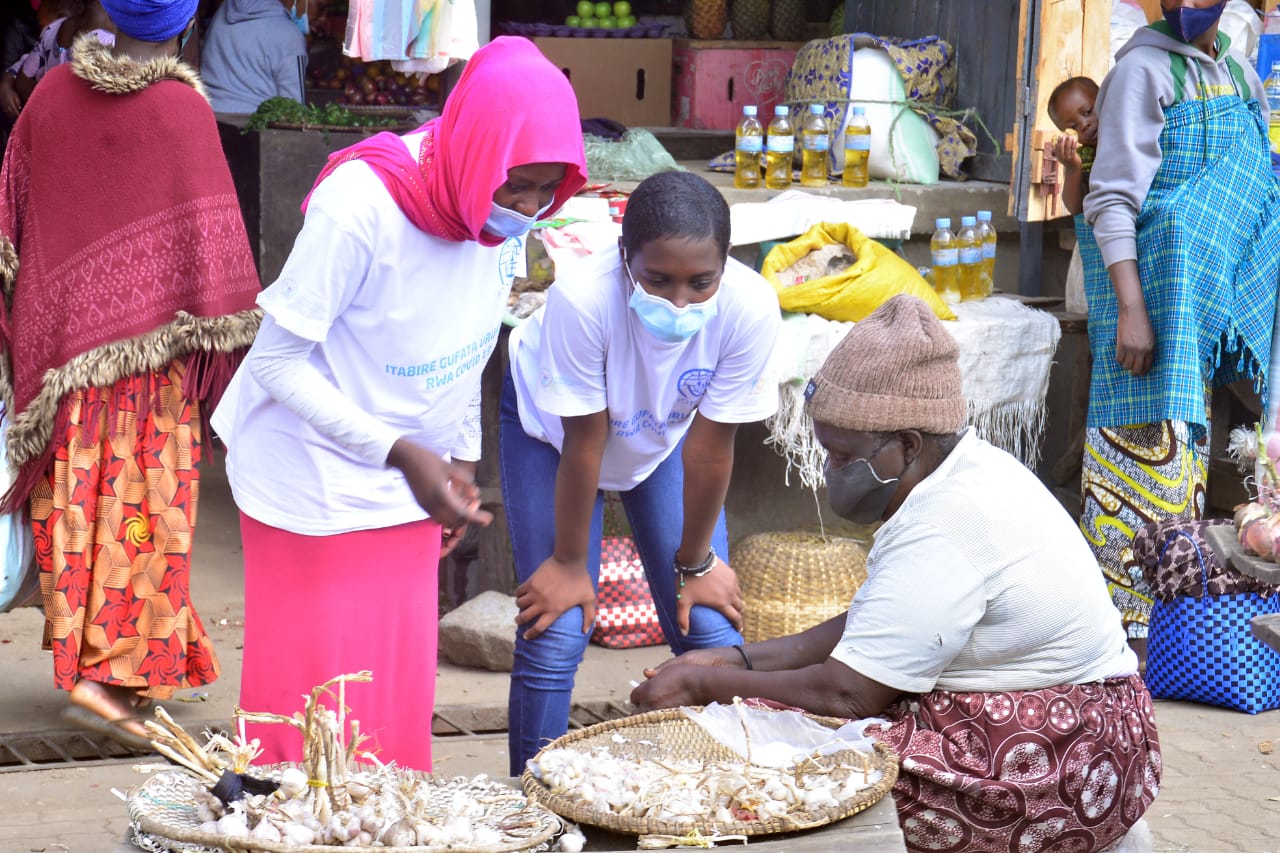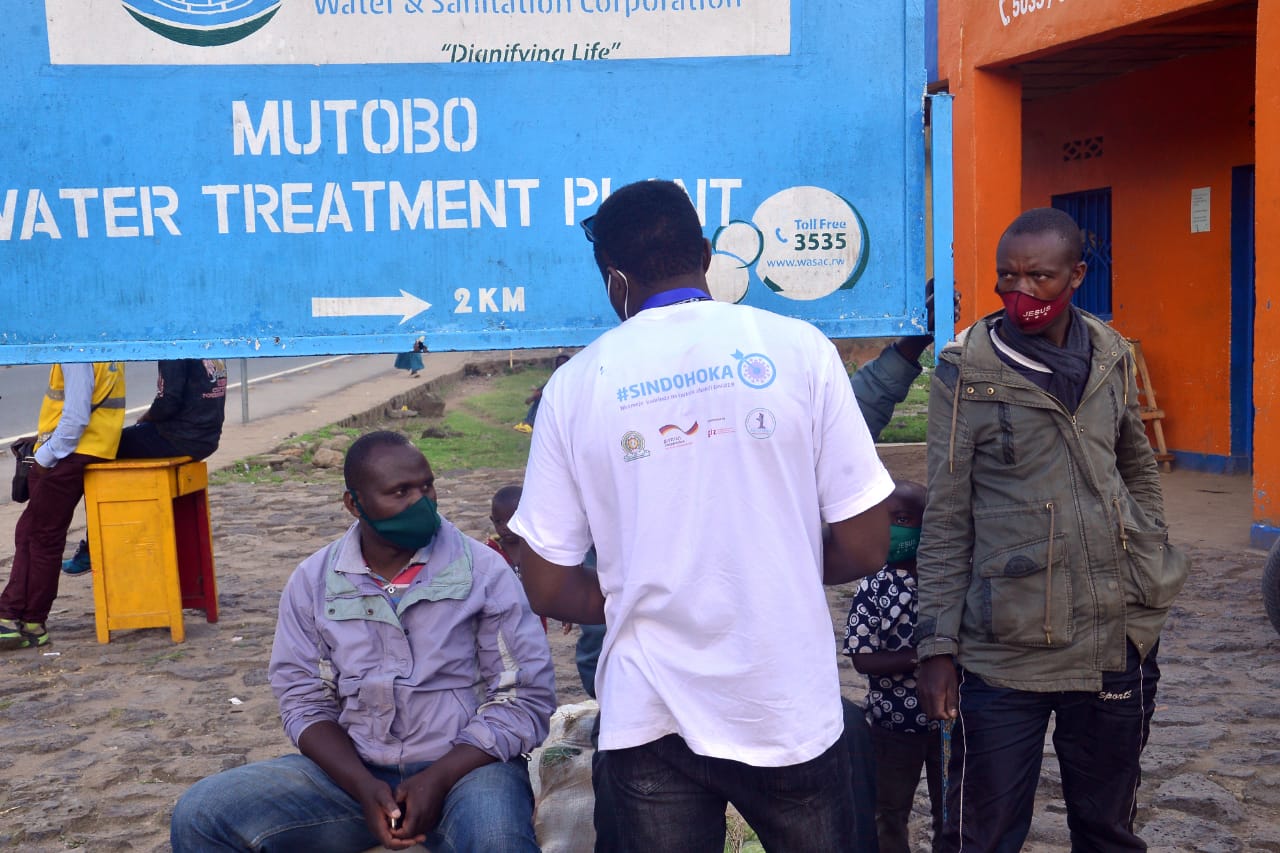 SINDOHOKA
Is the new theme,youth,men and women have to do their best to protect their families and the nation at large by following COVID-19 preventive measures.@IOMRwanda @giz_gmbh @jumuiya @RwandaHealth @RBCRwanda @MusanzeDistrict @RwandaNorth pic.twitter.com/MNteJWFQ26

— Easy and Possible Organization (@easyandpossibl) October 1, 2021