Easy and Possible Organization awarded 20 best performers, men,women, youth and children in Ebola Quiz as a recognition of their participation in Ebola radio program. The latter was scheduled every Friday with a segment of Ebola Quiz in which audience respond prepared questions based on what was aired on Isano Radio through its taxi parks and markets stations generally on Ebola awareness.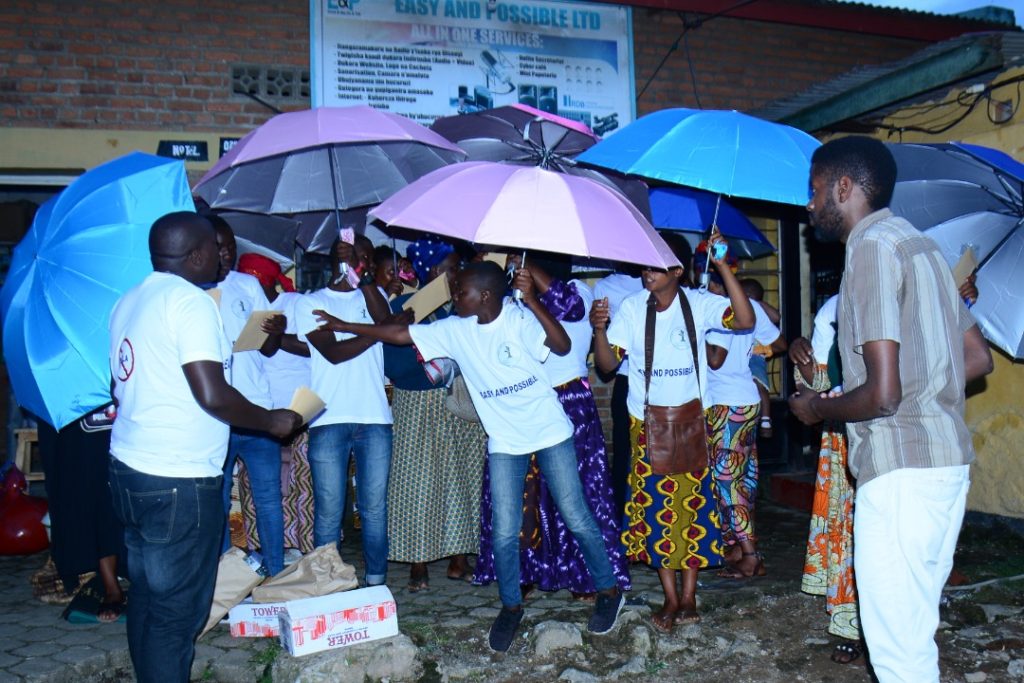 Both Ebola radio show and quiz serve as a channel to deliver Ebola message using both jingle and Ebola song urging people to prevent and get Ebola vaccine-an ongoing program launched at Rubavu-Goma boarder post [Petite Barière] by Ministry of Health last year 2019 .
During the awarding ceremony held at Gisenyi market, Niyigena Sano Francois of Easy and Possible as a chairperson thanked the percipients in Ebola Quiz for their performance urging them to keep reinforcing all measures of preventing Ebola.
"Let me congratulate everyone who has participated in Ebola Quiz through Ebola show on Isano Radio. I'm delightful that there are here men, women, youth and children meaning Ebola message will be reaching far. It shows that together we can keep avoiding Ebola and share the message to our colleagues back home. Yet, the most important thing everyone should remember, there are still some cases of Ebola in our neighboring country-RDC. So, it is better to get Ebola vaccine from Petite Barière or Gacuba site," Said Niyigena, the chairperson of Easy and Possible Organization while awarding the best performers in Ebola Quiz.
On the other hand, winners unveiled how they have been sharing Ebola message obtained from Isano Radio to their neighbors and relatives.
"Whenever I listened something new on Ebola I would immediately share it to my neighbors when I got back home." Ingabire Francine, one of Gisenyi businesswoman said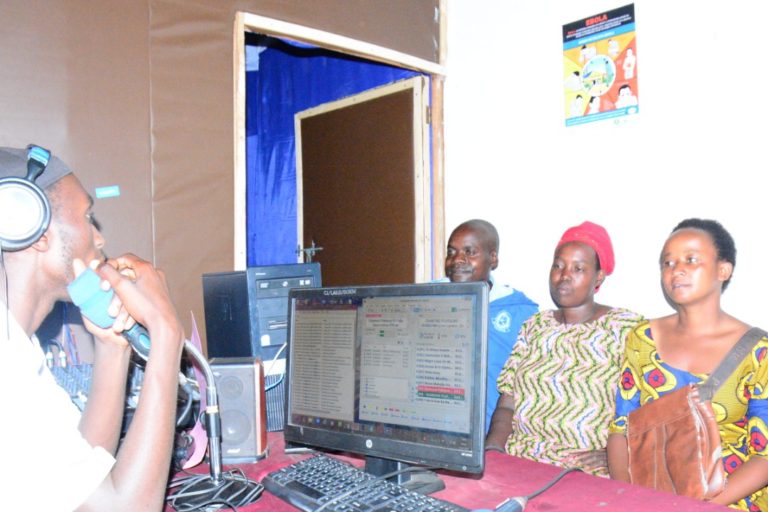 Ntambara Agustin, a resident of Cyanzarwe urges his children and all his family to wash hands regularly, the encouragement he stresses that he got from Ebola Quiz.
"My children wash hands everyday from the time I started listening to Ebola Quiz on Isano Radio. They are now aware of how hand washing is vital and most important thing in life especially for a self-protection. I appreciate this radio for the awareness!"
The first best performers who were awarded walked away with different awards based on grades. The first category awarded T- shirts; bars of Soap; school materials which were awarded to 4 students and umbrellas.
In addition, each winner walked away with 3000 frw as a ticket.
Using Radio streaming, Ebola quiz was broadcasted live on Isano Radio to all stations in Rubavu and Rusizi, in a way that people interested in participating in Ebola quiz were given equal opportunity.
Through radio studio line, many people were competitively calling whenever studio line comes on and calls approximately not below 50 tried the line.
This is the 2nd edition of awarding ceremony to the best performers in Ebola quiz. Easy and Possible Organization vows to keep this event a regular activity every year.
Story by Germain Nsanzimana